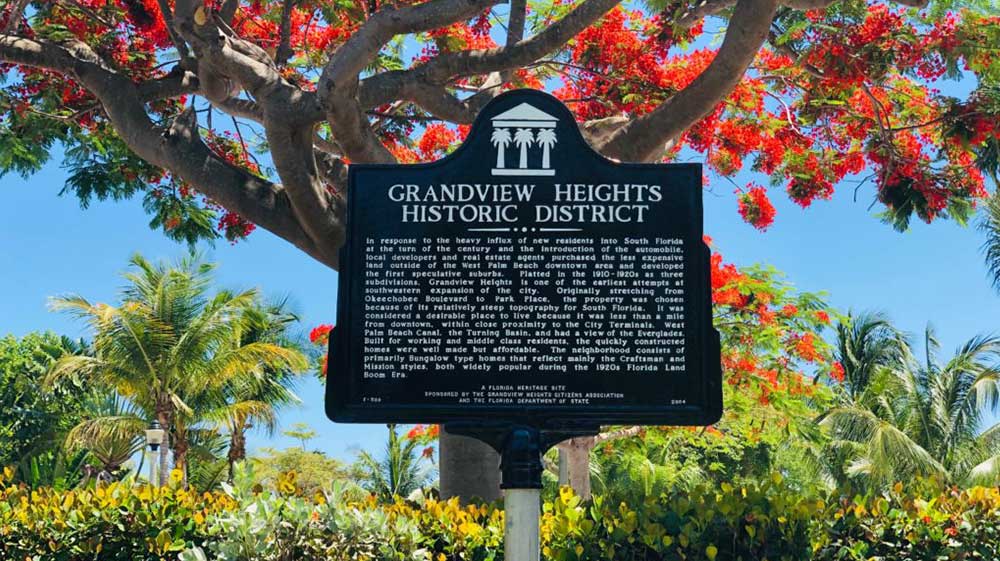 Grandview Heights West Palm Beach Real Estate & Homes For Sale
Grandview Heights borders downtown West Palm Beach to the South. Sitting adjacent to the Convention Center this historic neighborhood became a West Palm Beach historic district in 1995 and was listed in the National Register of Historic Places in 1999.
Grandview Heights is one of the city's oldest neighborhood as it was built between 1910 – 1925. It's been rumored that this area was built to house the workers helping Henry Flagler build up Palm Beach. During the 1990's, ten blocks of homes were removed to make room for the Palm Beach Convention Center. The area has a seen significant rise in home values in past decade.
Howard Park sits adjacent to Grandview Heights on the eastern edge of the neighborhood. The park includes two dog parks, tennis courts, playground, Armory Art Center, walking path and decades old Banyan trees.
West Palm is more than a great place to visit, it's a great place to call home. Read about living in West Palm Beach.
Grandview Heights Real Estate Trends
2018 Real Estate Statistics
(Information obtained from MLS)
Number of Properties Sold: Seven (7) Single Family Homes
Total Volume Sold: $2,767,500.00
Median List Price: $411,286.00
Median Sales Price: $395,357.00
Sales vs. List Price: 96%
Median Living Sq Ft: 1,426 sq ft (under A/C)
Median Sold Price Per Sq Ft: $296.33 per sq ft
Median Days on market: 62 Days
Neighborhoods Near Grandview Heights
Schools Zoned For Grandview Heights
Elementary School – Palm Beach Public School
Middle School – Conniston Middle School
High School – Forest Hill Community High School