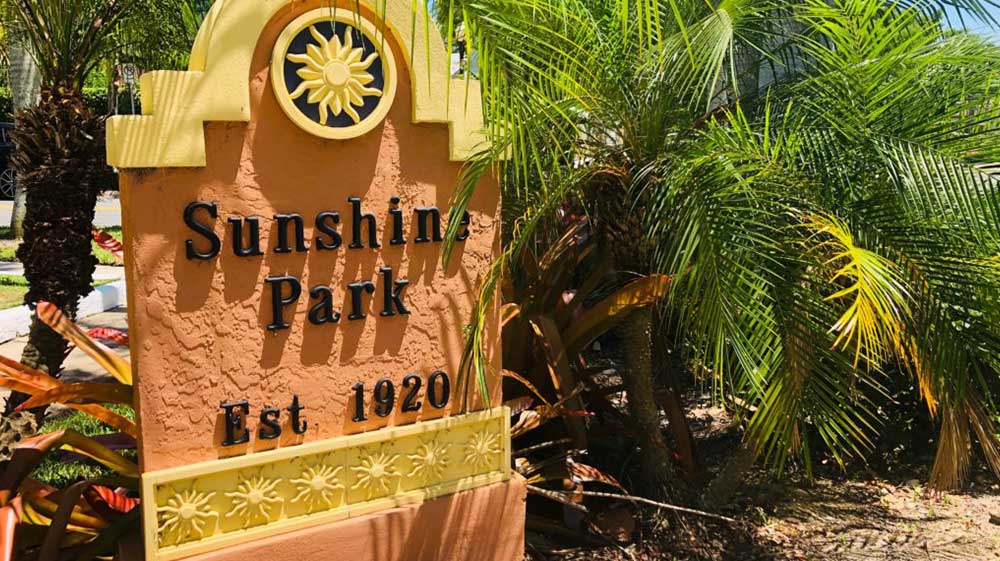 Sunshine Park West Palm Beach Real Estate & Homes For Sale
Sunshine Park is a relatively unknown and quaint neighborhood, just five streets long, of homes situated adjacent to Flamingo Park. With approximately 100 homes, mostly built in the 1920's, Sunshine Park is typically thought of as part of the more popular, Flamingo Park. The one major difference between the two, and other nearby areas, is in the historic designations. Sunshine Park does not have a historic designation, even though it blends in well with the neighboring historic districts. Most residents enjoy not having this designation because they avoid necessary approval of the Historical Preservation Board during renovations.
Within walking distance, residents of Sunshine Park enjoy some unique and popular things to do. Restaurants along the Dixie corridor, like Grato, EMKO, Joy Noodles and the popular lunch stop Great Wraps are sure to satisfy the palette. Jack The Bike Man, calls Sunshine Park home and most recently, local brewers, Civil Society opened up around the corner. The recent additions (2018) Grandview Public Market & Elizabeth Station are a short walk to the west of the community, along with Howard Park and the Armory Art Center.
West Palm is more than a great place to visit, it's a great place to call home. Read about living in West Palm Beach.
Sunshine Park Real Estate Trends
Even though it is such a small area with approximately 100 properties on five streets, Sunshine Park features a variety homes for sale. The architecture styles, various sizes and values of the homes are in line with the surrounding neighborhoods. However, the lack of historic designation is a selling point for home buyers who are interested in renovating or updating their new homes.
2018 Real Estate Statistics (Information obtained from MLS)
Number of Properties Sold: Nine (9) Single-Family Homes
Total Volume Sold: $3,701,000.00
Median List Price: $440,700.00
Median Sales Price: $411,222.00
Sales vs. List Price: 94%
Median Living Sq Ft: 1,619 sq ft (under A/C)
Median Sold Price Per Sq Ft: $244.68 per sq ft
Median Days on market: 60 Days
Neighborhoods Similar or Near Sunshine Park
Schools Zoned For Sunshine Park
Elementary School – Palm Beach Public School
Middle School – Conniston Middle School
High School – Forest Hill Community High School